Jessica Saunders
Peer Support Specialist
Jessica Saunders has been working for Fauquier County Fire and Rescue since 2012. She attended Virginia Military Institute where she completed core, psychotherapy and leadership classes. She finished a BA in psychology from George Mason University. In her years after college, she worked in counseling and did volunteer work with the Wounded Warrior Program. Saunders moved away from professional counseling for a career in the fire department. She continues to have a passion for mental health and brings her background, schooling and expertise to Fauquier. She aided in the founding of Fauquier County's first ever Peer Support Program and is a certified Peer Support specialist. She is proud of the Peer Support Program and feels the team has provided and invaluable service to those in need.
Fauquier County Professional Firefighters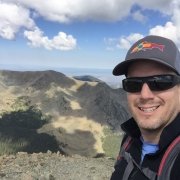 Mahlon Johnson
Peer Support Specialist
Mahlon is a local 3762 member on C shift at station 10. He served in the Navy as a Hospital Corpsman and served for 6 years. After discharge he worked with Veterans through the Virginia Wounded Warrior Program. For the next four years he help Veterans transition back into civilian life through a verity of resources. He has been trained in many areas of Peer Support and is excited to provide the same assistance to Fauquier County. If he is not spending time with family you can find him outside fishing, mountain biking, or hiking.
Fauquier County Professional Firefighters